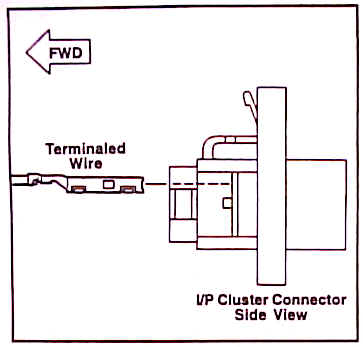 Using tie straps, secure the overlay harness to the existing I/P harness. Be sure there is no interference with any moving parts.

Re-connect the negative battery cable and check for proper operation of the rear window wiper/washer, defroster, and dome lamp.

Re-install the HVAC and cigar lighter/switch plates, the knee blocker trim panel, I/P cluster bezel, I/P center bezel, ash receiver, and I/P top cover.
This harness carries the same colors and wire functions as the O.E. harness.