Originally posted at http://www.jjournal.net/jeep/features/UtahJeepSurvivor/

I posted these because I think it is extremely important to go out prepared every time! I mean no disrespect to those whose stories these are.
---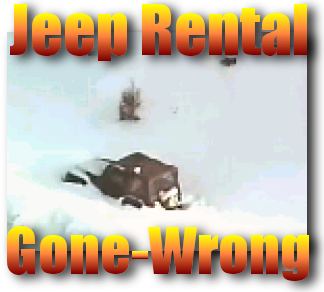 Couple Trapped in Backcountry, Woman Dies

Mar. 4, 2003


Sheriff Than Cooper/Garfield County Sheriff's Dept:
"WE'VE BEEN LOOKING FOR A WEEK, IN THE PARKS AND THE AREAS BUT NOTHING THAT FAR OUT."
A Massachusetts woman, froze to death ... after she and her boyfriend became stranded ... in the rugged back country of southern Utah. The search began for the couple a week ago ... after they didn't show up at their next destination. The man was rescued yesterday. But help arrived too late for his girlfriend. The couple's rented jeep, bogged down in deep snow ... in an area of the Grand Staircase Escalante National Monument, in Utah's Garfield County.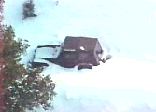 Authorities are identifying the victim as 26- year old Rachel Crowley from Massachusetts.
27- year old George Metcalf, from London is in the hospital, being treated for hypothermia. This after a week long ordeal, stranded in a remote area of Southern Utah. The couple was traveling through the Grand Staircase Escalante National Monument and had rented this jeep Wrangler in Las Vegas. But a week ago yesterday, snow started falling and the jeep got stuck.
Sheriff Than Cooper/Garfield County Sheriff's Dept.:
"I BELIEVE THEY STAYED WITH THE CAR FOR FIVE DAYS, EATING NOTHING BUT SUNFLOWER SEEDS AND SKITTLE CANDY AND WATER THEY HAD, WHEN THEY GOT SCARED AND WONDERING WHAT WAS GOING TO HAPPEN, THEY DECIDED THEY'D BETTER LEAVE."
On Sunday morning the couple started walking in deep heavy snow. After four miles, the woman was unable to continue. She urged her boyfriend to bring back help. He walked nearly 20- miles before he was spotted Monday afternoon by Vance and Shanon Pollock.

"Shanon Pollock, Rescued Stranded Tourist:
"HE WAS WAVING A RED SHIRT IN THE AIR AND HE SAID I NEED HELP WE BOTH REALIZED THEN HE WAS IN TROUBLE."
""Vance Pollock/Rescued Stranded Tourist:
"IT WAS REALLY A MIRACLE THAT HE MADE IT OUT AS FAR AS HE DID, I FIGURE HE WALKED CLOSE TO 30- MILES, AND HE HAD POOR CLOTHING, POOR SHOES AND HE WAS LUCKY TO GET WHERE HE GOT."
When searchers found the woman, she was already dead. The tragic situation has the Sheriff urging tourists who visit Utah's scenic areas to come prepared and informed.
"Sheriff Than Cooper/Garfield County Sheriff's Dept.:
"IT'S REALLY RUGGED AND ROUGH OUT THERE, THERE'S A LOT OF TIMES IN THE SUMMER WE CAN'T EVEN GET OUT THERE, LET ALONE THIS.
The man is in stable condition at the hospital here in Panguitch. Authorities are still investigating exactly what happened.

Reporting Panguitch, Sam Penrod, Eyewitness News.

Rescue too late for Quincy woman

By Michael S. Rosenwald and Stefany Moore, The Boston Globe

26-year-old Quincy woman has been found dead in Utah, after a six-day ordeal during which she and her friend were trapped in their rented Jeep in a remote, snow-filled canyon and attempted a desperate 20-mile hike to the nearest town.

Rachel Crowley and George Metcalfe, 27, on a sight-seeing road trip during a weekend vacation to Las Vegas, became stranded in a rugged area of the Grand Staircase-Escalante National Monument in southern Utah, and survived for days melting snow for drinking water and rationing candy and sunflower seeds, Garfield County Sheriff Than Cooper said.

Metcalfe, of London, was rescued by cattle ranchers Monday and is recovering at a Utah hospital, authorities said. Crowley was found dead of apparent hypothermia about 4 miles from the canyon where they spent six days.
The pair's Jeep became stuck first in mud, then, the next day, in heavy snowdrifts in Trap Canyon, more than 20 miles from the closest town, with the pair wearing just ''Levis and gym shoes and penny loafers and light jackets,'' Cooper said. There was more than 4 feet of snow on the ground and whipping winds. The two rationed one sunflower seed and one Skittles candy each per day from what little supplies they had, Cooper said. At one point, when Crowley became too weak to eat and drink, Metcalfe dissolved a Skittle in water, he said.
On Saturday, according to Metcalfe's account to authorities, the pair decided that their only chance of survival was to try to walk out, in near-waist-high snow. Unknown to them, search efforts by several emergency agencies had been attempted.
After about 4 miles ''as the crow flies,'' Cooper said, Crowley collapsed. Metcalfe insisted on staying with her. She insisted that he press on. It was Sunday morning, nearly a week since anyone had seen them.
''She was really sick, and told him to get some help, that he had to go because it was their only chance, their last chance,'' Cooper said. ''So he took off.''
Crowley, whose mother lives in Pembroke, lay in the snow in a place called Paradise Ridge. Metcalfe pressed forward, making ''one heck of an effort, a valiant effort to get help,'' Cooper said.
The next day, around noon, a father-son team of cattle ranchers in all-terrain vehicles spotted Metcalfe stumbling down a deserted road about 15 miles from the Jeep. They were able to contact authorities, who launched rescue parties and a helicopter.
Shanon Pollock, 21, and his father, Vance, of Tropic, Utah, had jumped in their four-wheelers that morning and headed out to the national park to check on cattle they were raising. As they drove over a large hill, Vance Pollock spotted a man walking below.
''You could tell he was staggering a little bit,'' Shanon Pollock said. ''He was waving his red shirt in the air.''
Once they reached Metcalfe, the first thing out of his mouth was, ''I need some help,'' Shanon Pollock said. Metcalfe, his face sunburned and his Levis soaked, told the men his friend had to stop walking a ways back.
The snow was a foot deep, Shanon Pollock said.
''The most amazing thing,'' he said, ''was that he had hiked so many miles through that terrain. And all he was worried about'' was Crowley.
Metcalfe climbed on Vance Pollock's four-wheeler, and they drove to the nearest phone, where they alerted the authorities to Crowley's approximate location. Shanon Pollock hopped in his vehicle and followed Metcalfe's tracks in the snow, trying to locate his friend.
''I must have gone 25 or 30 miles,'' Shanon Pollock said. As he tried to climb a large hill, his four-wheeler got stuck. So he hopped off and started to walk, he said, and soon heard a helicopter flying above.
But when rescuers got to Crowley they found her frozen body, Cooper said.
''It was just an unbelievable and unfortunate set of circumstances,'' said Crowley's mother, Sharon. Her daughter had recently taken a job working as a preschool teacher in Brookline and had hoped to spend her life working with children. She loved to travel. ''All they wanted to do was some sight-seeing,'' Crowley's mother said.
Cooper, the sheriff, said: ''They just weren't ready for these conditions. We feel sick about this. It's a beautiful part of the country, but it has its tragic moments.''
---



July 27, 2004

Rollover claims two lives

A vacationing couple from Missouri was killed Tuesday evening when their Jeep slipped off Black Bear Pass and rolled more than 900 feet down a steep slope. Both were pronounced dead at the scene at 7 p.m., according to a report from the Colorado State Patrol.

The victims, Vern A. Huntington, 50, and his wife, Susan A. Huntington, 51, of Saint Peters, Mo., slid off Black Bear Pass road while taking a left hand turn on one of the switchbacks above the top of falls at about 4:15 p.m., police said. The couple was descending the steep mountain road in a soft-top Jeep Wrangler when the accident occurred. Neither was wearing a seatbelt and both were eventually ejected from the vehicle, suffering multiple traumatic head and chest injuries, according to a report from county coroner Bob Dempsey.

Police said there was no clear cause for the accident, though a recent rainstorm made the road somewhat slick Tuesday afternoon.

The actual cause, "is probably just always going to be a guess," said Mike Westcott of the San Miguel County Sheriff's Office, who responded to the scene.

Westcott said the first call about the accident came into the Sheriff's Office a little after 4 p.m. from another driver on the road who had seen the Jeep roll by in his rearview mirror.

Police were on the scene by just after 4:30 p.m., and the Search and Rescue team was scrambled to help locate and treat the victims.

Because neither passenger was in the vehicle when police arrived, an immediate search began for accident victims, while rescuers waited for confirmation on how many people were in the Jeep when it crashed, Westcott said.

Vern Huntington was found where he was ejected from the vehicle about 100 feet from where it left the road; Susan was later found to have been ejected about 50 feet from where it came to rest, on its roof and back on the road approximately 930 feet down the hill, according to police and coroner's reports. There were no other travelers with the Huntingtons.

The Jeep was "totally crushed," according to Dempsey's report.

SAR team leader Eric Berg said a lack of information on how many passengers were in the vehicle originally complicated operations for the rescuers, who performed a "safe but aggressive grid search," of the area, looking for victims.

Berg said his volunteer rescue team worked valiantly on the slick hillside Tuesday in what were considered extremely tough circumstances.

"They performed magnificently, as usual," he said.

Though Black Bear Pass road is in places exceedingly steep and narrow, especially in a pitched rock section above Ingram Falls referred to as "The Stairs," fatal car accidents on it are rare, and there has not been a fatality in recent memory, police said.

In an unrelated but simultaneous incident Tuesday, a trio of hikers - two women and a child - had to be airlifted by helicopter from the upper Bilk Creek Basin after misjudging their distance from the Wilson Mesa trailhead, becoming disoriented and getting caught in a thunderstorm, Berg said.

One of the women was a visitor from New York City, and the second woman and the child were from Nashville, Tenn., he said.

The helicopter, from Olathe Spray Service and flown by pilot Devin Felix, had been called into action to help search for victims in the Jeep accident, and was then diverted to find and extricate the three hikers.

Wet from the storm and a long way from their vehicle, they were not prepared to spend a cold night in the elements, Berg said, and they used a cell phone to summon assistance.

After landing near the hikers, Felix blazed a trail across the basin to reach them and escorted them back to the helicopter, then brought them back to town in two trips, Berg said.

Tuesday turned out to be busy night for the local rescue team, which has seen its fewest number of calls this summer in the last 20-25 years. The two calls for SAR assistance were a spike in rescue activity that has been quiet since the winter, Berg said.

"This is the slowest summer I can remember," he said.

Copyright © 2005 Telluride Daily Planet, A Division of Womack Publishing Company






---



August 7, 2004

Accident victims transferred to Denver

The two juveniles that were seriously injured in a jeeping accident last Saturday on Imogene Pass have been transferred to Children's Hospital in Denver, where Cole Gluklick, 11, remains in critical condition and Ian Nordstrom, 7, is listed in stable condition.

A Colorado Springs couple died and the two boys were badly injured when the Jeep Grand Cherokee they were riding in rolled about 800 feet down the Ouray side of the mountain at about 3 p.m. Aug. 7, ejecting all four passengers.

Daniel Gluklick, 50, and his wife, Jeanine, 47, were pronounced dead at the scene. Their son and the family friend were airlifted by helicopter to St. Mary's Hospital in Grand Junction.

According to reports from the Colorado State Patrol office, the jeep was descending northbound from Imogene Pass in Ouray County when it pulled over to allow a Chevrolet Suburban traveling southbound to pass. When the jeep attempted to get back on the road, it drove onto some rocks, which lifted one side of the vehicle and caused it to roll off the embankment.

Ouray County Sheriff Junior Mativvi said it appeared that none of the passengers were wearing seatbelts at the time of the accident.

According to the police report, Cole Gluklick sustained injuries to his head, torso and extremities and Nordstrom suffered injuries to his head, chest and extremities.

The accident follows another fatal accident that occurred just two weeks previously on the next pass to the south, Black Bear Pass, when a Missouri couple lost control of their Jeep and rolled more than 900 feet down the steep slope above Bridal Veil Falls. The victims in that accident, also found to not have been wearing seatbelts, were pronounced dead at the scene.

The pair of fatal accidents on the passes above Telluride have made for an anomalous year in the region; local law and rescue officials have said that there had not been a fatal accident on either Black Bear or Imogene Pass in recent memory.

Copyright © 2005 Telluride Daily Planet, A Division of Womack Publishing Company
---
And of course, Ron "TJRON" Duncan.
---