Prologue
We were preparing for guests for the holiday and Maria expressed the desire to have a Christmas tree in the house when they came. We have never considered an artificial tree. There's something special about a real tree. The smell of the tree, the idea that comes from the nostalgic recollection of years gone by.

One year we got a live tree and planted it after the holiday. It suffered an attack by deer or perhaps some angry neighbors but managed to survive. I suspect it has grown quite large by now.

We briefly considered a live tree but decided against it for practical reasons. We didn't know if it would be possible to get it into the ground after Christmas so we opted instead to make a trip to King Trees in Bruceton. Last year we had tried to get up there but we didn't manage our time well and arrived amid a blizzard only to find they had closed for the night. We had a difficult ride back home and my drive shaft chose that night to start making terrible noise from a failing U-joint.

This year we were more organized and set aside some time to drive up to King during the day, select just the right tree, and bring it home.
Muster
I thought it would be fun to drive to Bruceton via Sandy Spring road. So with the GPS loaded we set off.
Trail
We completed by about 11:30 AM the part of Sandy Spring road that we've driven before. Where it reaches Chestnut Ridge, another rough road continues in the general direction of Bruceton. I had looked at it on the map and it looked like it would take us in the general direction we wanted to go.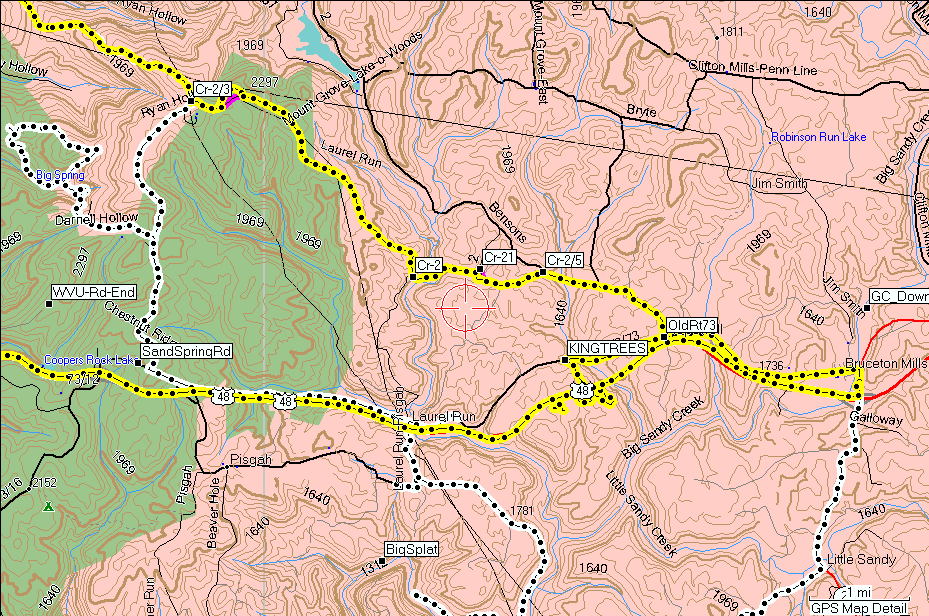 As we turned down the road we saw a few vehicles parked on the sides - probably hunters out for a day in the woods. We continued past them and soon reached a very slippery section and at the bottom of the hill, deep water and partially frozen mud. I took a quick walk to see if we could make it through and decided we could.

We drove through it and the road improved all the way to Dickiehill where it returned to pavement. From here we drove the rest of the way to King Trees with a stop along the way to make a couple photographs of a beautiful field.

Pretty soon we reached the tree farm and made arrangements to get a tree. We drove out to the fields and soon found a section that had trees that we liked. The kids played in the snow while Maria and I made a selection.

While Maria helped, I cut the tree down with my trusty saw. Here we see Maria jokingly taking credit for felling the tree!

\

All that remained was to load the tree and get it home in one piece. I threw it up on the Jeep and soon we were off.

On the way out we took a drive on the tree farm roads to see the fields and any views that might arise.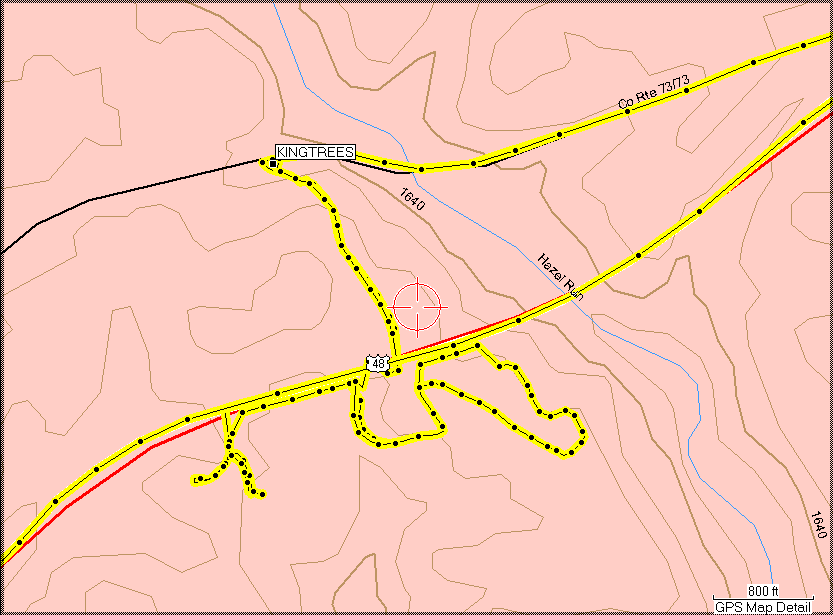 It it beautiful country and we had a great time.
Epilogue
Of course the whole point was to bring home a pretty tree and decorate it for the holiday!
Off Road Index | Shop for Jeep Toys and Books | See the Toy Jeeps