Garmin GPSMap 76CSx Navigator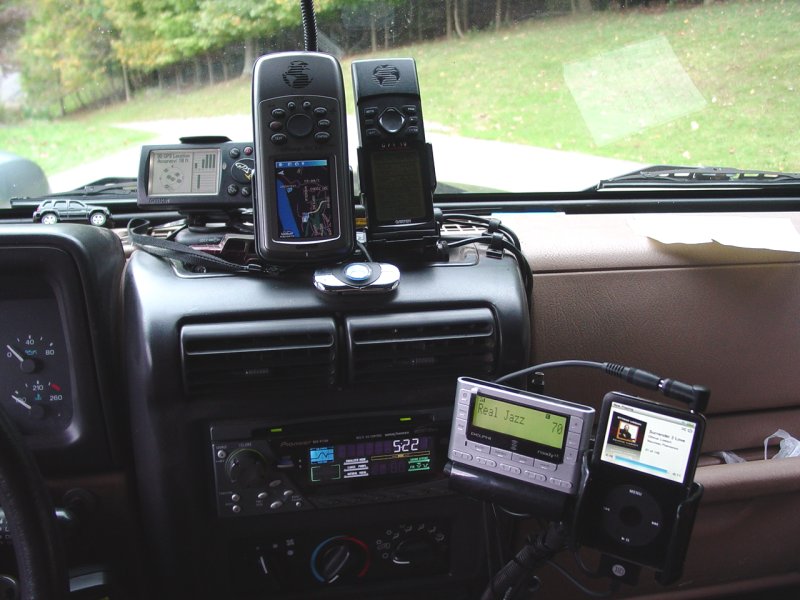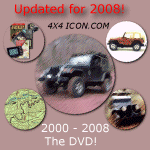 Garmin StreetPilot 7200 7-Inch Portable GPS Navigator
Ultra Slim Swivel
My GPS Trail...

As of this writing, I have owned some sort of GPSr for six years. In that time, I have become very familiar with the use of electronic navigation devices. They have provided me with so many benefits over my previous use of map and compass, it would take a whole write-up just to cover it. Come to think of it, that's what this page has become... This first section is a brief summary of the various devices and my experiences with them. More detail about each device is available by following the links.

6/29/2001 - GPS 12 (my first GPS)

Hugh Long gave me the GPS 12 when he upgraded to a Garmin eTrex. This GPS has basic tracking and routing capabilities without mapping. I was very successful using this device by first consulting online maps at topozone.com to get the various map coordinates I wanted, then loading waypoints into the GPS12 to mark the points on the route I wanted to hit. By printing maps and keeping a record of the track point names, I was able to complete three years of increasingly complex trip navigations with very few mis-steps. Until 10/4/2008 I still relied on this unit to give me a basic track view of my track log because it is very easy to see in the Jeep. At that time I removed it to make room for hard-mounting the GPS-V next to the GPSMap 76 Csx)

In preparation for Camp Jeep 2004 I concluded that I did not have enough memory in the GPS12 to load all my tracks for the Oakridge trails. I wanted to have all the trails loaded so that if I needed to move about the property, I would not need to reload my waypoints and tracks. The only way to do this inexpensively was to purchase another GPS12. So I bought one on eBay for a few dollars. To say they had become bargains would be an understatement. By purchasing the second GPS12, I doubled my track point (from 1024 to 2048) and waypoint (500 to 1000) capacities. This made it possible to store all my tracks and waypoints for Oakridge. It also made it possible for me to record new track data if I wanted to over-write the tracks I had loaded.

No sooner had I installed the second GPS12 than my friend Bill Smith told me he was selling his GPS V along with his software and accessories. It was a good deal so I went ahead and bought it. It may seem a bit extravagant to have three GPSr units but I found having a mapping unit to be a substantial upgrade in terms of usability. It also provided me with the capability to auto-route to destinations - something the GPS12 did not offer. This significantly reduced the time it took me to plan trips, and gave me a lot more flexibility once out on the trail. This further enhanced my navigation options, track and waypoint storage capacities. I use the GPS V to navigate and route with maps, and use the GPS12's to track and display other location data that is not visible from the GPS V map screen. This full-view helps me keep track of many navigation data points and helps explain why I had three GPSr units in my vehicle.

Three years later and I am still very happy with the GPS V. I purchased one for Maria and installed it in her Cherokee. At first she thought I was being silly but soon she discovered it's value and became a dedicated user. We bought a new vehicle that came equipped with a factory unit that works very well although the user interface and artificial limitations diminish it's value for people like us who might be considered GPSr "power users". Still the OEM unit is good enough that for most everyday needs does not require a backup. We did bring the GPS V units with us on our trip to Canada "just in case" and to record our track, but the OEM unit navigated us to every destination successfully.

Last year my friend Mike showed me his new GPSMap 76 CSx. After one outing with him I knew it was going to be my next GPSr. I had to wait a while to save up for it. Willys Points that is... Anyway, I finally ordered the unit. What's notable about this unit in the main are the following points:

10K track point memory (vs 3000)
1000 Waypoint memory (vs 500)
2gb microSD memory card (versus 19mb on the GPS V)
bright color display
super-sensitive receiver
USB computer connection (much faster upload/download)
electronic compass
barometric altimeter

Of course there is much more, but these are the things that come to mind first. I am also pleased to note that a much better bracket than that for the GPS V is available, making the layout much like the GPS12 when mounted in the vehicle.
GPS 12 | GPS V | GPSMap 76CSx | Why Three GPSr's? | Palm m100 | MapSource Software | Satellite Antenna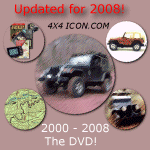 GPS 12 | GPS V | GPSMap 76CSx | Why Three GPSr's? | Palm m100 | MapSource Software | Satellite Antenna
Garmin GPSMap 76CSx Handheld GPS Navigator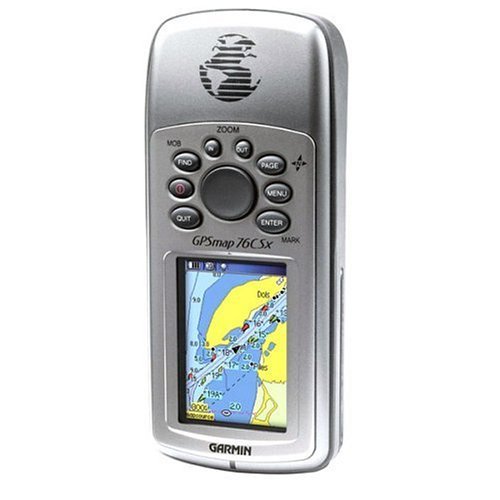 I first observed this GPS on the pre-run Mike and I did to the Trough. I was impressed by several things. The specs are listed below so I will leave the details to that, but the main things that locked me on this unit were the capacity for map, waypoint and track storage.

Next in order of significance were the highly sensitive receiver and color display. This thing was locking satellites sitting in Mike's lap inside the Jeep! And the color display is a whole lot easier to read than the black and white screens of my other units.

I just had to get one. I basically waited a whole year but I finally got around to ordering one along with the marine mounting bracket, bike handlebar clamp, external antenna, and a 2 GB memory chip.

Memory

The memory I purchased significantly increased map storage but there was one complication. Despite having enough space to store every MapSource Map available east of the Mississippi (City and Topo) and the World Maps for Canada, Mexican Isthmus, and Caribbean, the program or GPSr is limited to transferring or storing 2025 "items", so when I attempted to transfer 3100 map segments, it scolded me and I was forced to cut it back to the limit.

That means a 1 GB memory card would be more than adequate for what I loaded. However, since the tracks and some other "user" data are stored on the memory card, I have a feeling I will overflow into the second GB without much problem. I am not sure how bad memory locations are dealt with, but if the device or memory card manage this, the extra GB might help me there too.

Mounting Bracket

I like the Marine mount far better than the automotive mount. It's hard to distinguish them in the marketing pictures. The difference is that the Marine mount has a clamp that bolts to a stationary object (like a dash...) whereas the automotive bracket uses the same base as the bracket provided with the GPS V - a crappy double-sided sticky tape affair that has about as much chance of staying stuck as a booger at a kindergarten party.

The bracket flange was identical to the GPS12 bracket I have so I removed the mount portion and simply added the top portion that conforms to the GPSMap 76CSx. This is a great example of downward compatibility! The install time for the bracket was about 1 minute thanks to good design. I am not completely happy with the look so more time will be spent on this, but for now the device is securely mounted and visible.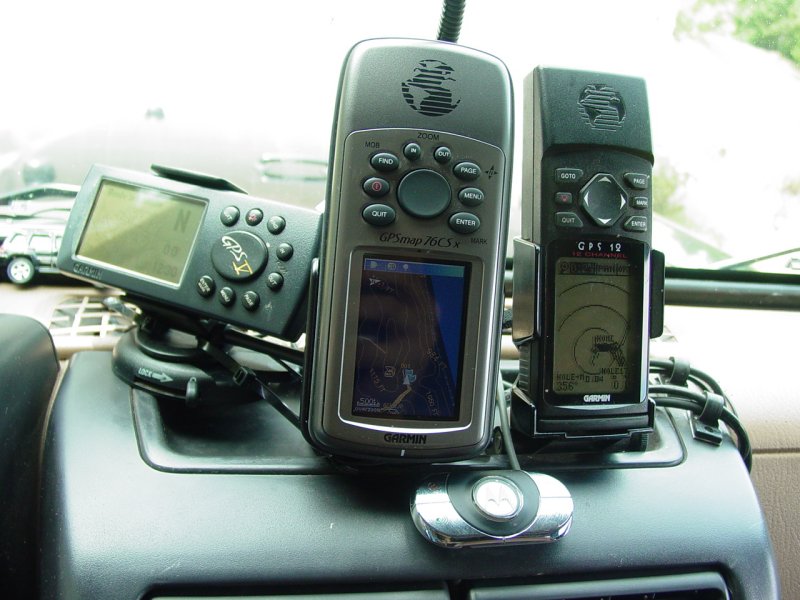 Update 10/8/2008 - I finally got around to revisiting this at the same time that I made changes to the way I had my iPod connection configured. The basic goal was to reduce the number of devices installed, and simplify the dash area.. Here is the result of that effort:

The GPS 12 has provided long and stellar service but really had become redundant. I found I could trust the GPSMap 76 CSx and GPS V to provide sufficient track memory, waypoint storage and routing to warrant removal of the GPS 12. I have passed them on to the boys so they can learn to use them well!

MapGPS 76CSx Manual (PDF)
| | |
| --- | --- |
| Unit dimensions, WxHxD: | 2.7" x 6.2" x 1.2" (6.9 x 15.7 x 3.0 cm) |
| Display size, WxH: | 1.6" x 2.2" (4.1 x 5.6 cm) |
| Display resolution, WxH: | 160 x 240 pixels |
| Display type: | 256 color transflective TFT |
| Weight: | 7.7 oz (218 g) with batteries |
| Battery: | 2 AA batteries (not included) |
| Battery life: | 18 hours, typical |
| Waterproof: | yes (IPX7) |
| Floats: | yes |
| High-sensitivity receiver: | yes |
| PC interface: | serial and USB |
| RoHS version available: | yes |
| Basemap: | yes |
| Ability to add maps: | yes |
| Built-in memory: | none (cannot load maps to internal memory) |
| Accepts data cards: | 128 microSD card (included) |
| Waypoints: | 1000 |
| Routes: | 50 |
| Track log: | 10,000 points; 20 saved tracks |
| Automatic routing (turn by turn routing on roads): | yes |
| Electronic compass: | yes |
| Barometric altimeter: | yes |
| Geocaching mode: | yes |
| Outdoor GPS games: | yes |
| Hunt/fish calendar: | yes |
| Sun and moon information: | yes |
| Tide tables: | yes |
| Area calculation: | yes |
| Custom POIs (ability to add additional points of interest): | yes |
GPS 12 | GPS V | GPSMap 76CSx | Why Three GPSr's? | Palm m100 | MapSource Software | Satellite Antenna
Garmin Antenna
The remote antenna may not be necessary for many applications but I found that a remote antenna greatly improved reception with my Garmin V, so I ordered one.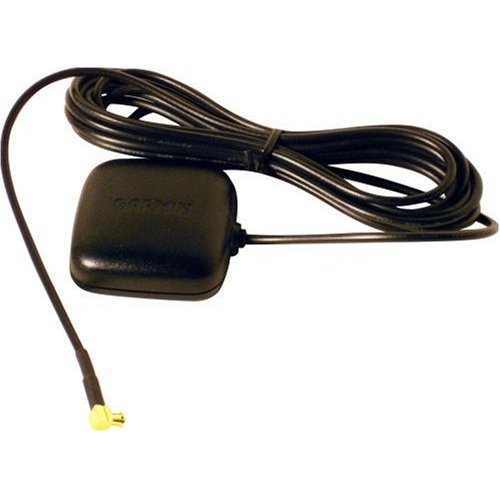 Since I already had a satellite antenna for my GPS V installed, I found I needed to modify the antenna mount to accommodate another antenna. At the same time as I was installing the GPSMap 76 CSx, I was installing a Delphi Roady XT satellite radio that also required a satellite antenna. This pushed the count of satellite antennas to three. So the mount would need to hold all three.

I routed the GPSMap 76CSx and XM satellite antennas to the roof rack with my other Satellite antennas.

This required some work to bundle all the wires, route them through an opening in the top (no, I did not cut the top), and the fabrication of a new mount base for the antennas (there are three of them). If I only had one antenna, I would buy and use the Terk mount shown below.

But with three antennas, I just bought a piece of angle-steel at Lowe's.

I cut and ground it to size (about 6 inches wide with a tab to bolt it to the roof rack, painted and mounted it in place of the base I had previously used when only one satellite antenna was in use.

I took this opportunity to check the satellite reception on the GPS and XM devices. The results were good. All devices achieved their normal levels of reception parked in my driveway.
GPS 12 | GPS V | GPSMap 76CSx | Why Three GPSr's? | Palm m100 | MapSource Software | Satellite Antenna
Some MapSource Map Software
GPS 12 | GPS V | GPSMap 76CSx | Why Three GPSr's? | Palm m100 | MapSource Software | Satellite Antenna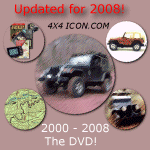 Return to Jeep Specs Page
---
Photos, Layout and Design © 2001, 2002, 2003, 2004-2008 Paul M. Provencher All Rights Reserved.
Contents of this Web Site may not be used without written permission
Visitors since 5/30/07
Last Updated 12/17/2009 10:21:14 PM -0500