Navigational Aids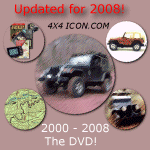 Maps

So you're going "wheeling", you've never been to the place before, and you're going with "some guys" who know "the trail". Well you will probably be OK, but what happens if you suddenly find yourselves disoriented, or turned around? Or what do you do if you have to leave to get help and the people that need the help are the only ones who know the way out?

For most off-road trips in populated areas you might be tempted to "fudge it", but why take chances when maps are pretty cheap, easy to use with some practice, and can simplify things greatly? Not to mention they can give you some confidence and self-determination.

You can buy topographical maps online here on this page, or from hunting or outdoors stores, or the terrific series of map books from DeLorme, organized by state. I got mine at various places, most recently Wal*Mart. You can also visit the TopoZone online and print highly detailed maps to fill or supplement your needs. I like to print the TopoZone maps when I want to write on them so that I can keep my map books clean. I save the ones that have good notes.
Compass




A map alone is very useful. If you have been keeping track of your travels and marking your way on the map, you might be able to keep track of your location pretty well.

But out in the woods, the landmarks can be few and far between. That's when a compass becomes necessary. You can buy one online here.

And of course, you need to know how to use it. It is a good idea to practice using a map and compass until you get comfortable and good at using them. Getting lost is not the time to start learning (although it does give you a certain incentive to figure it out...)

I store my maps in a map case, along with some road atlases and other "street maps" for getting me to the woods. I also keep my survival guide in my map case since it is a book and logically belongs with the maps.


25 TDCLE Pro Elite Specs
2 degree graduations, 4 sec dampening, 1:25,000 & 1:50,000 meter romers, anti-static, clinometer, declination adj., inch scale, lanyard, Illuminated, map magnifier, mm scale, cover, sighting mirror, grippers, waterproof, & jeweled bearing.

I also have a GPS system. You may order a GPS unit or accessories online here. This will provide the high-tech navigation that makes moving in unfamiliar territory very easy. It should be remembered that GPS is very reliable when it is available. Just remember that batteries wear out, electronic devices can get broken or lost, and believe it or not, GPS can be unavailable either because of weather, war, or other conditions that make the satellite signals difficult or impossible to receive. You should still have a compass and good maps in your vehicle.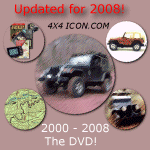 Order Maps | Order GPS Units & Accessories | Order Compasses
Return to Jeep Build Index
---
Photos, Layout and Design © 2001-2008 Paul M. Provencher All Rights Reserved.
Contents of this Web Site may not be used without written permission
Visitors since 5/21/01
Last Updated 02/09/2008 12:07:28 PM -0500