Garvin Wilderness Front Bumper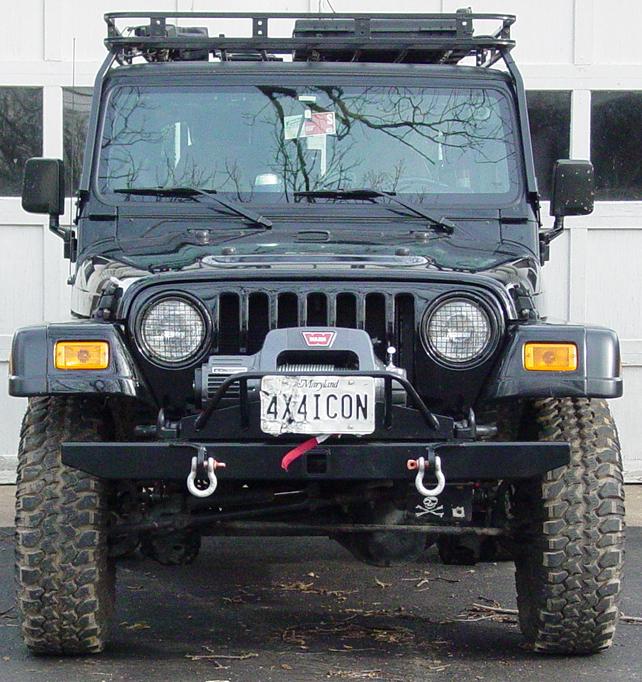 11/28/04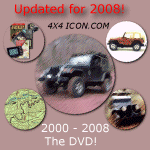 Things sometimes happen in the strangest ways. For some time I had been waiting for an opportunity to purchase an aftermarket front bumper. There were some very specific things I was looking for in a front bumper:

clevis mounting tabs
recessed 2" receiver hitch
wide enough to protect the front fenders
light weight
price around $200

One bumper met most of these requirements - The Garvin Wilderness Jeep Bumper. It cost a little more than $200 but not much. I figured sooner or later I'd get one and wasn't in a big hurry. Then one day I was in too much of a hurry to get out of my driveway and I drove into the side of a speeding minivan. The net result was moderate front end damage, including enough damage to the front bumper that the body shop decided to replace it and one of the two rubber snubbers. The estimate showed that they had allowed $190 toward this repair.

My mind started working: If I let them put the new factory bumper and rubber part on, I would be back to status quo and still be waiting for a new front bumper. If I took off these new parts right away and tried to sell them on eBay, I'd be lucky to get $25 including shipping! So I went ahead and asked the body shop what would happen if I wanted to get a different bumper. Would they still credit me $190 towards something else? The answer was music to my ears: "Yes, I could spend $190 of the insurance proceeds towards any bumper I wanted." Yes!

So I looked up the Garvin bumper and found that I was going to have to pony up a weeks worth of lunch money to span the difference between what the insurance company was paying and the asking price. So I skipped lunch for a week (not really...) and ordered the Garvin bumper.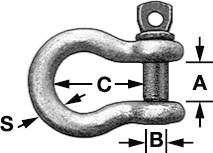 While waiting for the bumper to arrive, I ordered two more d-shackles from McMaster-Carr, to match the two I have mounted on the rear bumper.
Installation of the bumper was pretty easy. I removed the winch plate mounting bolts from the frame and tow hooks. Then I snuck the bumper onto the frame. Lining up the holes was a little interesting for me because the frame was tweaked in the accident. Even though they straightened it on a high-tech frame machine, I had to fiddle with everything to get it lined up well enough to thread the bolts into place.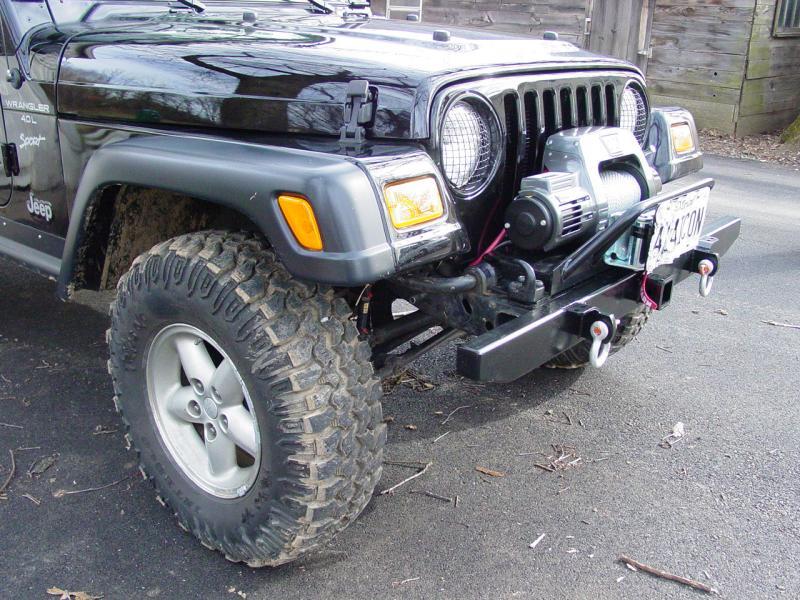 I am pleased with the results. It's simple yet effective, matches well with my rear bumper, provides the tow points and receiver hitch capabilities that I wanted, and was the right price!


Return to Jeep Specs | Modification Schedule | Tomken Gas Tank skid plate
Shop for Jeep Toys and Books | See the Toy Jeeps | Off-Road Index
---
Photos (except as noted), Layout and Design © 2004 Paul M. Provencher All Rights Reserved.
Contents of this Web Site may not be used without written permission
Visitors since 11/28/04