Gifts
Surprise someone special with something sweet! Cupcakes make a perfect "thank you", hostess, birthday gift or party offering. They are also welcomed by new parents and are sure to evoke many a purr.
Our pretty boxes are specially designed to keep each cupcake safely nestled in its own space and come gift-ready.
Choose from our selection of tantalizing cupcakes.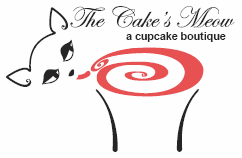 Home | Cupcake Menu | Photo Gallery | Contact Us | Ordering Info | Gifts | Events | Gift Shop | About Us
© 2008 The Cake's Meow All Rights Reserved