2004 Crossfire
Modification
&
Maintenance Schedule
The collection of logos below represents most of the brands of products used to maintain or modify this vehicle.
Click the logo to go directly to the modification page or use the list below.

Alphabetical by Item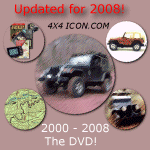 When I first purchased the Crossfire, I anticipated some modifications. Naturally they would not involve heavy armament and cargo capacity as the Jeep had... Instead, I would be making changes to things to improve comfort and to add my personal touch of style. There are also things I keep in any vehicle I own, and those too would be added.

Item Write-up
Description
Write-Up
Manufacturer
Order Here
badge, Karmann
aftermarket restoration parts
badge, Mercedes Benz
various decals and badges
Mercedes-Benz
center caps
custom
reproduction center caps like Crossfire Prototype
closeout panel, rear fascia
MoPar
filter, air
CA9689
FRAM

filter, cabin air
CF8770A
FRAM
filter, oil
HP-7004
K&N
fire extinguisher
Kidde
Kidde
fuse panel, auxiliary
custom
GPS Install
Garmin
Panavise
hands-free phone connection, factory stereo
Becker BNA - 1319 - 116
Becker
Headlights
H7-55/BP
GE
Headlight Lens Restoration
39008
3M
Headlights, Silverstar
Silverstar H7 ST
lamps, signal
Silverstar 7507A ST
lamps, instrument cluster
keyless locking buzzer
custom-assembled
Radio Shack
manual, factory service
Daimler Chrysler Corporation
mirrors, blind spot


models, AM/FM/CD Player
Sharper Image
Sharper Image
number plate
oil, engine
Mobil
radar detector
BEL STi Driver
Beltronics
roll bars
custom
rear view camera
Pioneer ND-BC2
Pioneer
stereo, capacitor install
250uF 100V Non-Polarized Capacitor
stereo upgrade
Pioneer Premier DEH-P980BT
Pioneer
stereo, HD Radio interface
Pioneer GEX-P10HD
Pioneer
stereo, iPod interface

(for Crossfire Factory Radio)

harman kardon drive+play
harman kardon
stereo, iPod interface

(for Pioneer Premier DEH-P980BT)

Pioneer CD-IB100II
Pioneer
stereo, Steering Wheel Remote
Pioneer CD-SR11
Pioneer
stereo, rear speaker array
Infinity 3022cf
Infinity
stereo, subwoofer
Basslink
Infinity
stereo, XM Tuner

(for Pioneer Premier DEH-P980BT)

Pioneer GEX-920XM

Pioneer
stereo, USB Adapter

(for Pioneer DEH-P980BT

Pioneer CD-UB100
Pioneer
special tools by Miller
Miller Special
Tools


storage, under-floor
custom
Lowes
tires
Continental ContiTouring Contact
Continental
tires
Good Year Eagle F1 All Season
Goodyear
tires
Michelin Pilot Sport A/S Plus
Michelin
touring gear
TRG Accessories
wipers
Optimum
Michelin
computer, Pioneer Vehicle Dynamics Processor
Pioneer AVG-VDP1
Pioneer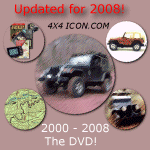 Return to Crossfire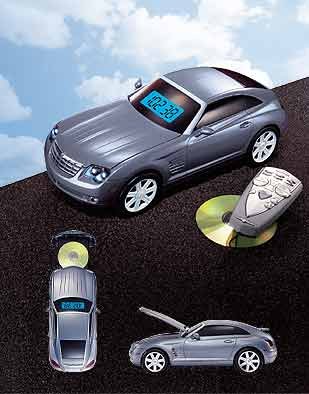 Shop for Jeep Toys and Books | See the Toy Jeeps |
Return to Jeep Wrangler Index | Off-Road Index | Jeep Specs
Photos, Layout and Design © 2001,2002, 2003, 2004, 2005, 2006, 2007, 2008, 2009 Paul M. Provencher All Rights Reserved.
Contents of this Web Site may not be used without written permission
Visitors since 2/29/08
Last Updated 04/12/2011 07:00:42 PM -0400